Jasmine is the boss lady and designer at Pinch & Punch.
She is passionate about fresh and meaningful design. Cutting her teeth in the fashion industry, 
Jasmine is a graphic designer with strengths in illustration, textiles and branding. She loves to work with fashion, lifestyle and all-round creative brands. At her best in a collaborative environment, Jasmine thrives when seeking out her client's story and real purpose.




For collaborations, work projects, features, or just to say hello, please email: pinchpunchnz@gmail.com


Instagram: @pinchandpunch

Facebook: @pinchandpunchnz

Pinterest: @pinchandpunch
Graphic design, brand identity, logo design, packaging, look books, posters, invitations, and stationery.
Illustration, icons, collage and mural art.
Textile Design, surface patterns, seamless repeats and placement prints.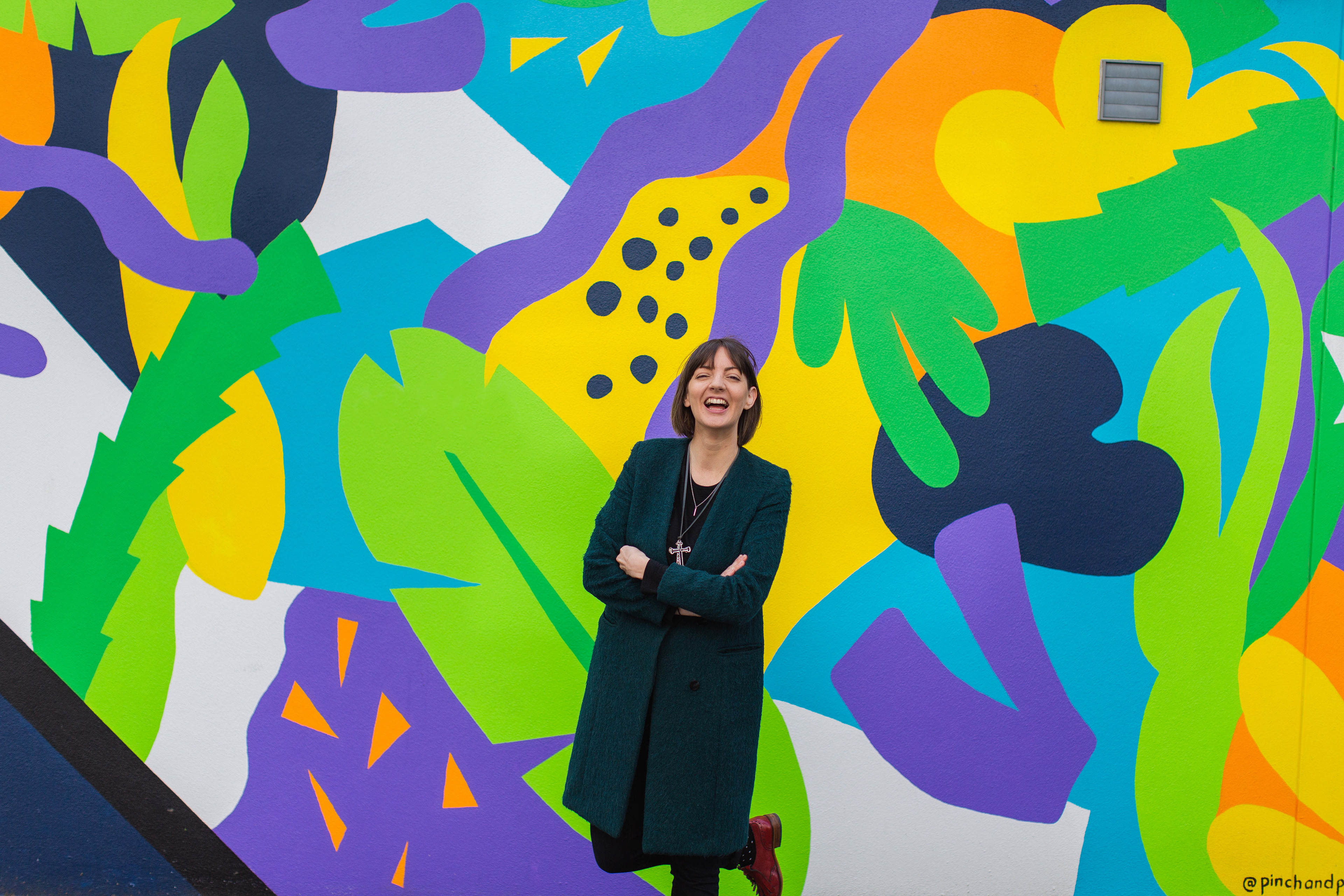 I'm Jasmine, the designer behind Pinch & Punch, a creative studio in the sunny Bay of Plenty.
I live with my photographer husband, our cat called Wiz and our energetic Vizsla puppy.
Over the past 12 years I've worked in the textile, fashion and graphic design industries.
I specialize in pattern design, branding and illustration.
My aesthetic is graphic and hand drawn, check out my work.


SELECTED CLIENTS: Loaf & Coco, Nyne, Jason Lingard, Plant Alchemy, Dime Friday,
Ecobi, Kenrick Rhys, Captain Creative, Kellie Francis, Groundswell Festival, Creative Bay of Plenty.