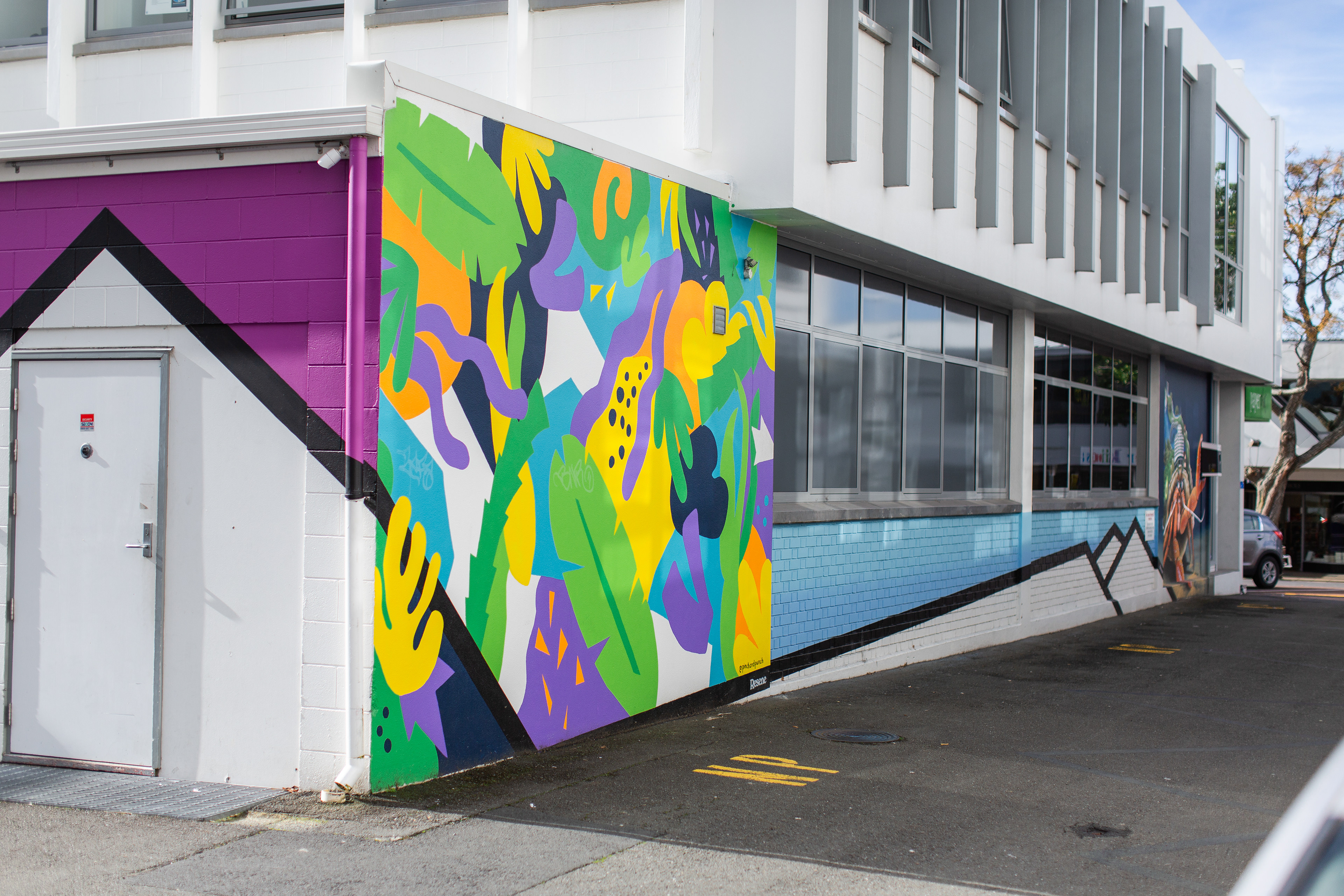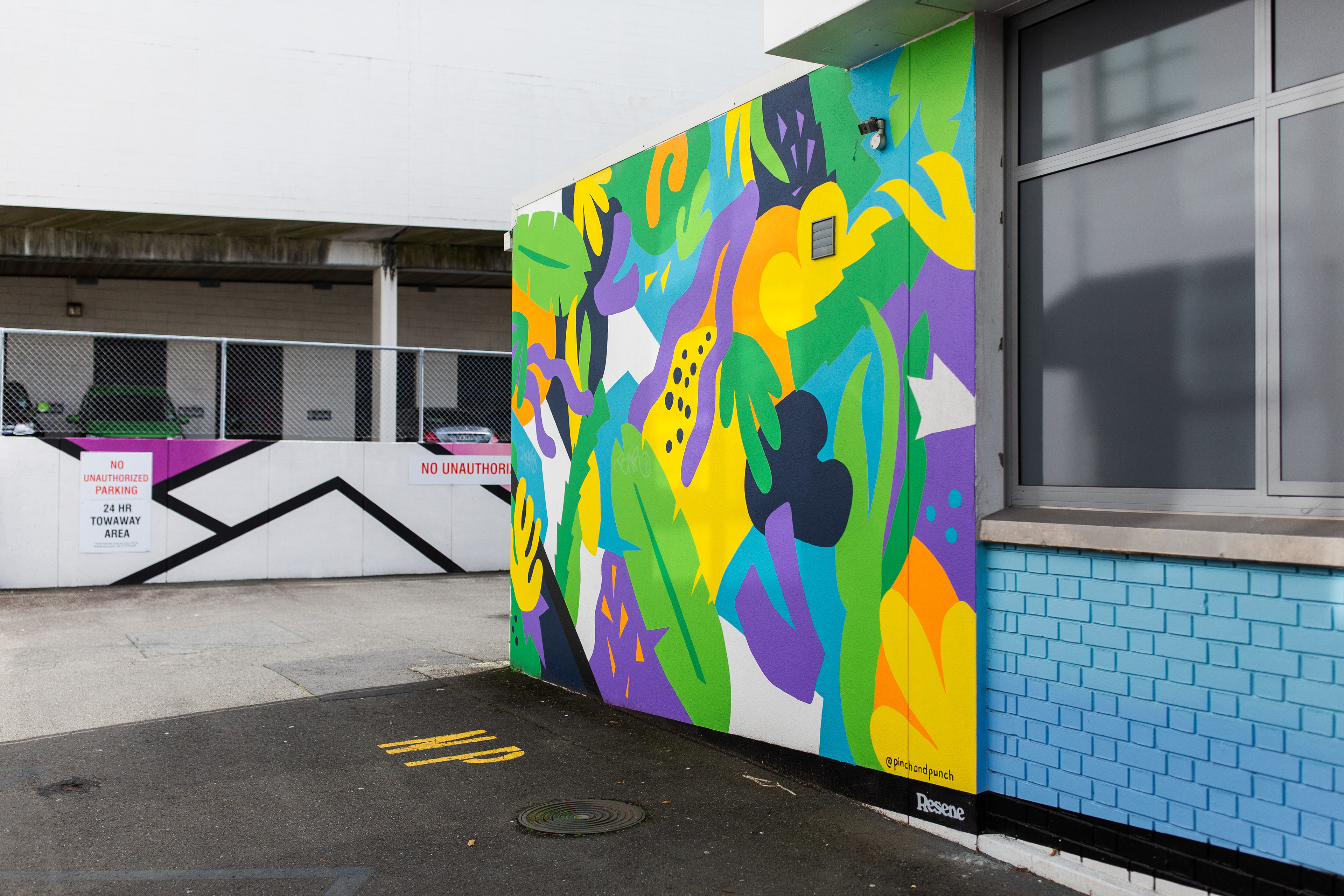 The theme for the Street Prints 2020 Festival in Mauao is "Ahakoa he iti, he Pounamu". 
The english translation being "Although small, it is Precious".

The creative brief signifies the importance of children and youth and the importance of taking small steps to care for them as a community. As well as looking after the environment and earth so that it is still here for future generations.


The location being down a laneway, called for a bright and contrasting colour palette.
Creating the initial concept by paper collage, I was able to play with shapes and colours to get the right balance.
As the largest scale artwork that I have worked on, it was imperative to get the scale right. 
Initially creating the outlines by free-hand directly onto the wall, I then began blocking in each colour.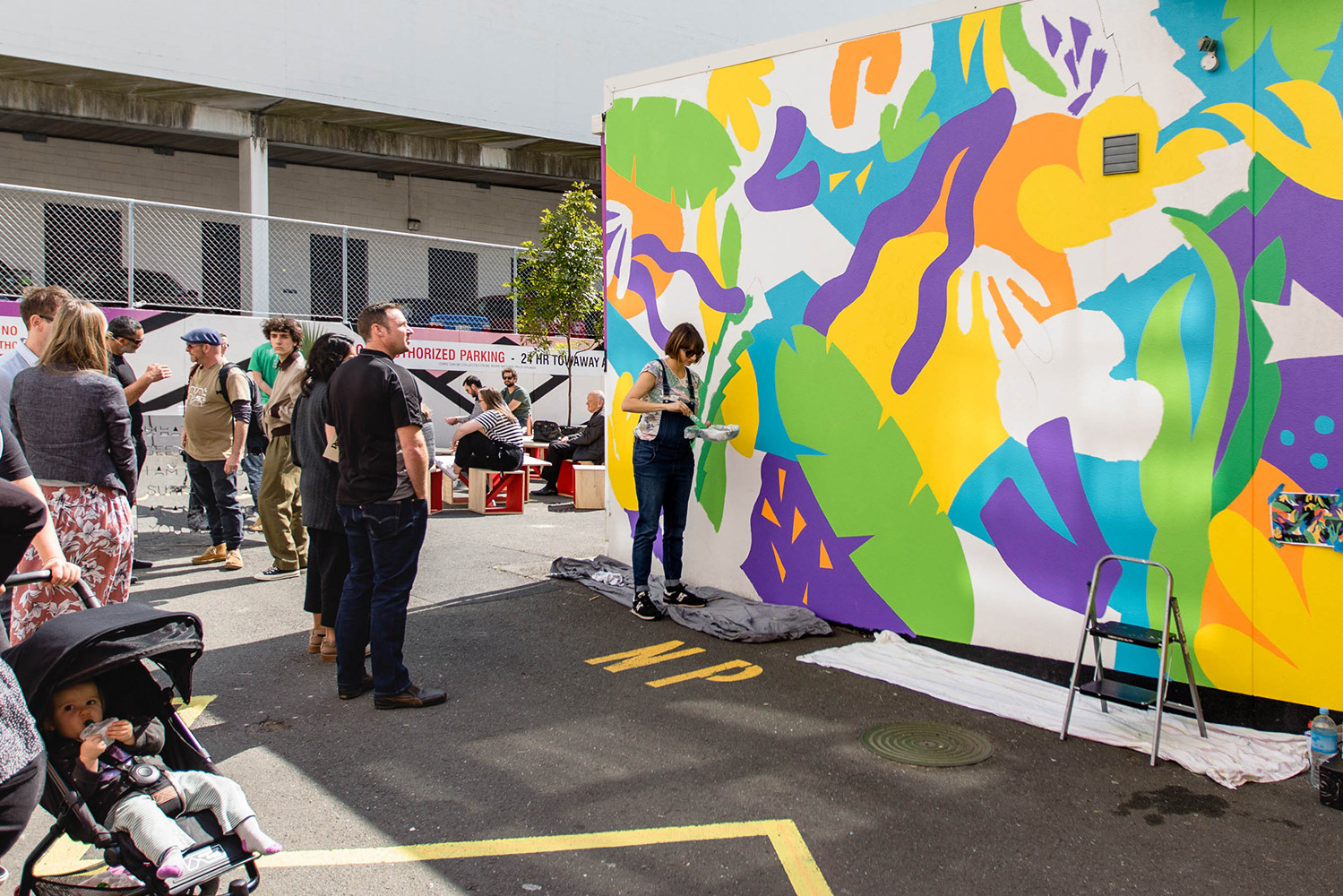 The most satisfying moment, placing those last drops of paint and deciding it's finished!
Well except for the black stripe down the bottom.
One of my favourite projects to date, I am excited to paint my next mural!
Mural art commissioned by Street Prints for the Mauao 2020 Festival.


CREDIT -
Paint sponsorship by Resene.
MY ROLE -
Mural concept and painting.
Want to go and see the mural!
It's down the laneway off Grey Street, Tauranga. It's right outside Locus Research. 

Make sure you tag @pinchandpunch on Instagram!